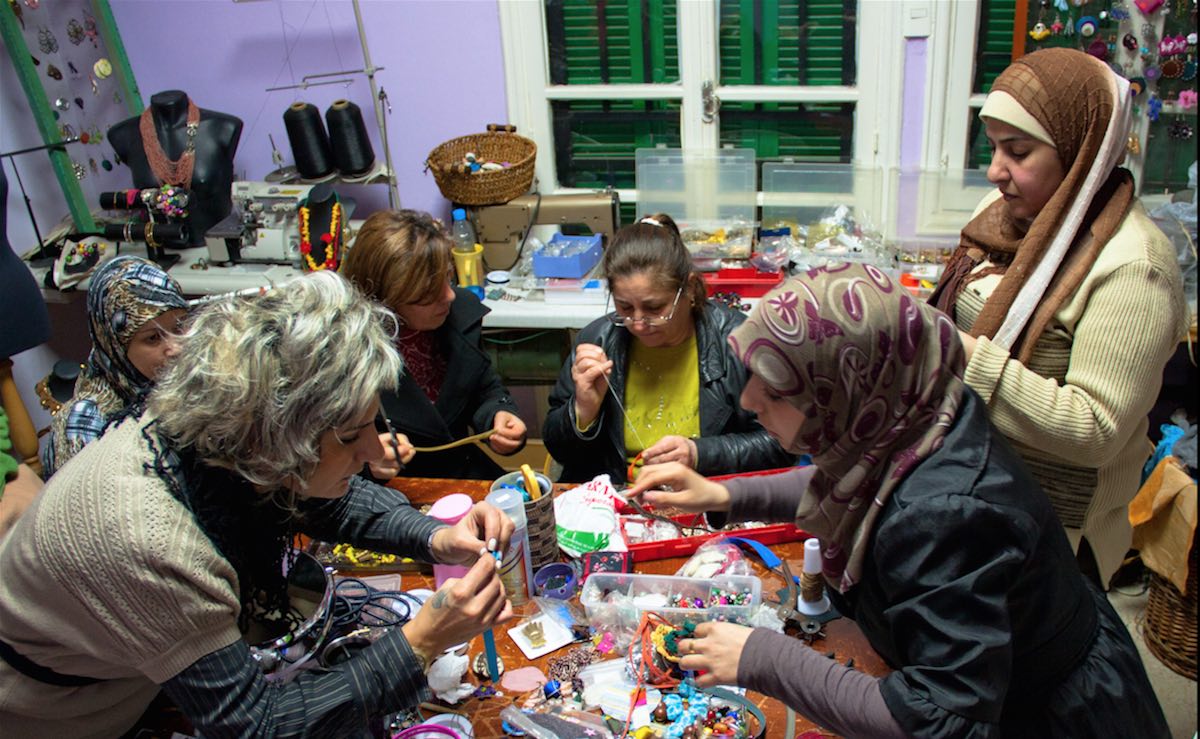 Empowering women is essential to Amel, and our team is largely composed of women, at the highest levels. Knowing the incredible potential they have, we believe that economic independence of women leads to social independence. Amel has therefore launched several initiatives with women in rural and urban areas.
The Mann Hiya project to empower women throught handmade crafts and artifacts was initiated in the same spirit. The artisanal soap factory of Ebl el Saqi is another example of the kind of rural development projects that Amel has initiated. This offers women wider chances of gaining economic empowerment.
Menna is a project that aims to provide access to the labor market for women working in food production, handicrafts, recycling, handmade accessories and organic soap, and consequently providing wider selling opportunities. Amel launched Menna- Hand Made Products shop in 2015, as a showroom and a market place. Moreover, Amel created Menna Catering Group which is composed of women who prepare sweet and savoury pastries for events and occasions.
Amel also frequently participates in national campaigns to advocate for women's rights.